Adam Chew Bin Abdullah (Registered Valuer)
---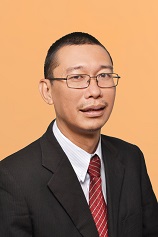 Field of specialisation:
Valuation of all types of landed and non-landed properties for various purposes
Academic and professional qualifications
Bachelor of Surveying (Property Management), Universiti Teknologi Malaysia [UTM]
Registered Valuer and Estate Agent with the Board of Valuers, Appraisers and Estate Agents Malaysia
Member of Royal Institution of Surveyors Malaysia [MRISM]
Licensed Auctioneer in Penang
Professional experiences
Worked as a valuer since 1994 and registered as a qualified professional valuer since 2012. Joined the Group since 2007 and currently mainly in charge of valuation of all types of properties and auction works. He is the Manager of the Group's Penang Office.